< advice / The changing face of the South Wales manufacturing sector
The changing face of the South Wales manufacturing sector
Author: IntaPeople | Date published: 12/06/19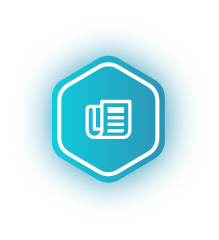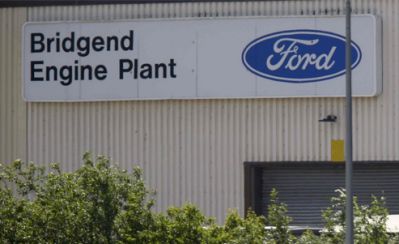 Ford is the most recent big player to announce significant job losses in South Wales, but is the local manufacturing sector really suffering or is there a light at the end of the tunnel?

The recent news that Ford is set to close its engine plant in Bridgend, in autumn 2020, will put 1,700 people out of work. This is a massive blow to the manufacturing industry in South Wales as yet another big company vacates the area; 900 people lost their jobs when Bosch shifted production from Miskin to Hungary, 220 jobs are at risk after Schaeffler said it was closing its Llanelli site due to 'uncertainty surrounding Brexit', and 280 staff at Newport factory Quinn Radiators have been laid off after the business went into administration this week.

Research by GMB which shows manufacturing jobs by region (2008 and 2018) paints a bleak picture; every region in the UK has experienced a decline in manufacturing employment over the past 10 years with Wales losing 13,000 jobs.

Jude Brimble, GMB National Secretary, said: "13,000 manufacturing job losses in just ten years has been devastating for Wales and unless action is taken, it looks like the worst could still be to come."
Not as bleak as it seems
While some large manufacturing companies are closing their sites in South Wales, we have seen a transition from heavy industrial manufacturing to contract manufacturing, most notably within the life sciences sector.

In Wales businesses have access to a supportive devolved government, which can make things happen quickly. As a result, Wales has become home to some of the world's most progressive companies within the life sciences industry. The sector has developed into established clusters of excellence in high-growth markets including, in vitro diagnostic, single use technology and wound care.heavy industrial manufacturing to contract manufacturing, most notably within the life sciences sector.

Pharmaceutical and MedTech companies such as PCI, BTG, Creo Medical, Flexicare, ReNeuron and Purolife are experiencing increasing growth in South Wales, these businesses are creating plenty of new jobs within manufacturing and engineering in the local area.

In 2013, the Welsh Government decided to back the life sciences sector with a dedicated fund. This encouraged several key businesses to relocate to the area and has resulted in hundreds of new jobs. The Office for Life Sciences reported 2,300 new jobs in Wales within the life sciences sector between 2008-2018 as a result of new company formations, growth of existing companies, movement  between regions and inward investment.

As well as government support, these companies are attracted to Wales for the quality of the workforce, links to good universities and higher productivity levels. The life sciences industry in Wales now employs over 11,000 people in well-paid, high quality jobs.

Sir Chris Evans, biotech serial entrepreneur and investor said: "There's now no question that the Welsh Government's decision to stick up £50 million for 10 years and give life sciences in Wales 'a shot on goal' has worked out extremely well. We also attracted £486m of co-investment into companies backed by the fund, which are worth £700m. They have also created several hundred new high skilled jobs. And it's all still growing."

Change can be a good thing
Nobody wants to lose their job and it is understandably stressful for all those involved in the recent factory closures, however 'when one door closes another one opens'; the same week a Newport factory went into administration an innovative battery firm (Oxis Energy) chose to build a new manufacturing site in Port Talbot which could create hundreds of new jobs.

For every manufacturing business closing its doors more are relocating to the area or expanding. There are plenty of opportunities for technically skilled employees to find alternative work in South Wales and we have clients eager to grow their teams, particularly within the life science sector.

If you are worried about your current job security or have been recently made redundant, we are here to help. Get in touch with our engineering and manufacturing team on 029 20 475 457 or send us a quick message.

< advice / The changing face of the South Wales manufacturing sector