< advice / How to help employees return to work from furlough
How to help employees return to work from furlough
Author: IntaPeople | Date published: 31/07/20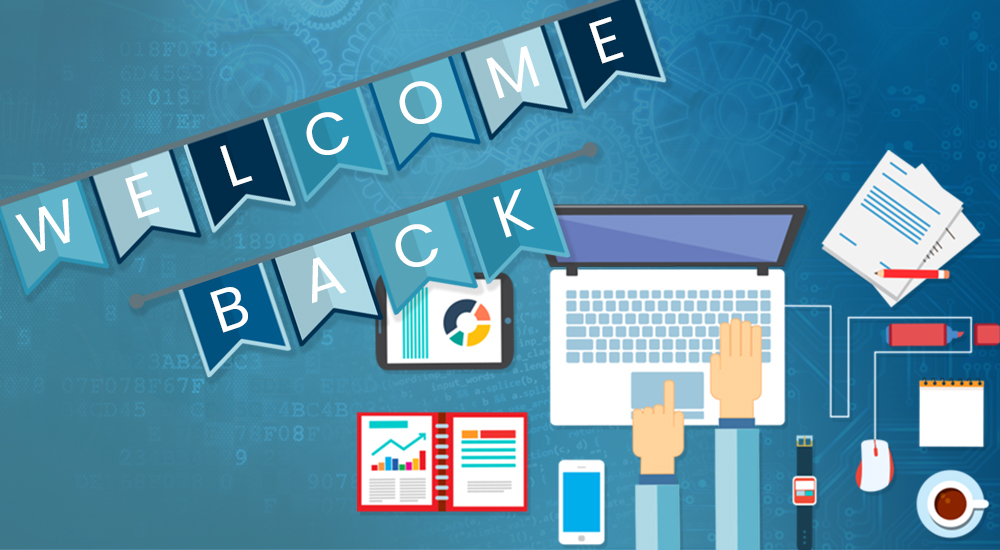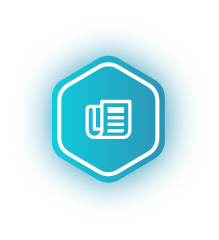 With coronavirus lockdown restrictions slowly lifting, employers are starting to think about recalling furloughed employees. What are the challenges and how can you ensure a smooth transition when they return to work?

With around 8.4 million employees covered by the furlough scheme there are a lot of people worried about job security and when/how they will return to work. Based on our survey last month, 62% of manufacturing and technology companies have furloughed staff under the coronavirus job retention, which means there are also many employers preparing for their employees to return to work from furlough.
What are the challenges?
Constant changes impacts planning
When employees return to work from parental leave or sickness the process is much simpler, we are familiar with these scenarios and there are plenty of resources to help make the transition back to work as smooth as possible. With the current climate constantly changing and the specifics around the coronavirus job retention scheme also developing it is difficult for both employers and employees to predict what could happen and consequently plan any return to work.
Employee concerns
In a recent report focused on understanding the experience of furloughed staff only 21% of respondents align themselves with the statement: "Now I am furloughed, I feel okay and have no concerns."

Each person will have different concerns, but the common worries are around job security, childcare and health and safety. Employees are naturally worried about job security, many people have been furloughed because there isn't enough work and the alternative could be redundancy, but just because they return to work doesn't mean this risk of redundancy instantly disappears. Company leaders need to try to alleviate this fear as much as possible through open communication.

For some, being furloughed works well with family commitments, as kids are home from school and there are no alternative childcare options. These parents may not physically be able to return to work but also may not be able to afford not to if they are required to take unpaid parental leave instead, putting them in an impossibly stressful situation that employers need to be sensitive to.

Depending on your workplace environment, and whether employees can work from home, some who are asked to return to their workplace under social distancing restrictions may still be concerned about the risk to their health and safety. Employers must put appropriate measures in place but also do their best to address individual's worries and concerns about returning to work by encouraging two-way communication
Disengaged employees
While the furlough scheme is still an option, some employees may not want to return to work. It is the employer's decision who to furlough, when and for how long but businesses also want a workforce of people who will be productive. If employees are disengaged and are happy being furloughed this brings its own challenges when implementing their return to work.
Potential internal tensions
No matter how well you have managed your team of both furloughed and non-furloughed staff, there may still be some underlying tensions between the two groups of people. Employees who have been working hard over the past few months may have some resentment towards colleagues who have been 'paid to watch TV, go out on walks and sunbathe in the garden'. While furloughed staff may feel second-rate, overlooked, and/or frustrated, potentially struggling financially if their salary has been reduced to 80%. While some people will be happy with their situation, employees on both side of the fence might wish things had been different.

As a team leader you need to find ways to clear the air, help people understand each other and help them accept the coronavirus caused a lot of disruption for everyone, and all decisions were made for the best interests of the business as a whole. By pulling together your team can move forward.
Employees have already moved on
Some employees are tentative about joining a new company in the current climate however, others have taken this opportunity to look for something new while on furlough, in a view to secure an immediate position offering better stability. This creates an additional challenge for employers to hire, onboard and train new employees in a way that might be different to their usual recruitment process.
How can you ensure a smooth transition for furloughed employees returning to work?
Start your preparation early
You may not know when you will need furloughed employees to return to work but you want to lay the groundwork early, start having conversations internally about who you might need and when and prepare where you can. What level of orders or projects do you need to reach to have enough capacity for each employee to return? How will you determine this? Are you aware of the workload levels of any remaining staff?
Keep open lines of communication
Hopefully you have been keeping in regular contact with furloughed workers throughout the duration of their time off and you have a good understanding of their circumstances and how they are feeling. However, don't assume everything is fine just because they seemed ok two weeks ago, unless you ask your employees about any worries or concerns they have about returning to work, you can't address these.
Address health and safety
Will your employees be working from home or expected to return to their workplace?

If they are working from home, depending on how much time they have had off, they may not be accustomed to this way of working. Think about what resources and advice you can provide to help make it as seamless as possible based on your experience over the past few months.

If you need employees to return to a physical workplace you must make sure you're following the latest health and safety guidelines. As well as implementing necessary measures to ensure your staff are safe, you also need to communicate this thoroughly. It's natural that people will feel apprehensive about their safety in these circumstances and they need to have faith in the measures you have implemented to be able to work productively. By explaining the changes you're making and asking for feedback you can continue to make your staff feel safe at work.
Plan your return to work process
How can you ensure employees are able to hit the ground running and carry on with their role effectively? What support and information do you need to provide to help them do their job? You might arrange a 1-2-1 meeting with employee and line manager straight away to provide updates on any business changes, then ask employees to spend their first morning catching up on emails and important information on internal communication channels.

If your employees have been doing any training or attending relevant webinars while on furlough you might want to ask them to have a think about what they have learnt and any new ideas they have that could be presented to the team. This would not only help them feel included straight away it also helps with knowledge sharing and the development of all staff.

Don't forget to inform employees (both furloughed and working) when each person is returning to work. Maybe you do this in your team video meeting or put an announcement on your intranet, so everyone is kept in the loop.

While you can try to plan the return of your furloughed workers, as the situation is evolving you may not be able to prepare as thoroughly as you might want. The best way to overcome this is through communication. Make sure both furloughed and non-furloughed staff know what is going on and regularly ask for questions and feedback to help people feel as comfortable as possible.

< advice / How to help employees return to work from furlough